The Mage Storms series consists of three books: Storm Warning, Storm Rising and Storm Breaking.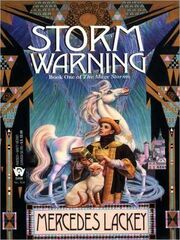 In war-ravaged
Valdemar
, Queen
Selenay
struggles to overcome years of hatred, hostility, and superstition to forge an alliance with Valdemar's long-time enemy, the neighboring kingdom of
Karse
, to combat a mutual enemy from the mysterious
Eastern Empire
.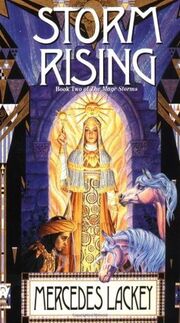 The invasion plans of the powerful, sorcerous Eastern Empire force Valdemar into an uneasy coalition with its traditional enemy, Karse, but the combined forces of the two kingdoms may not be enough to stop the coming holocaust.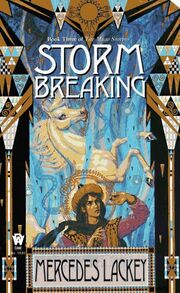 In the conclusion of the Mage Storms trilogy, the Western lands try to devise a new system of magic in place of the ancient forces that once threatened them in order to fend off an assault by the Eastern Empire.
See also
Edit